TOP
September 3, 2021 | NEWS | John Doe
BRION 2021 Summer Dinner Series
BRION 2021 Summer Dinner Series
Saturday, September 18, 2021: Chef Michael Chiarello & Winemaker Julien Fayard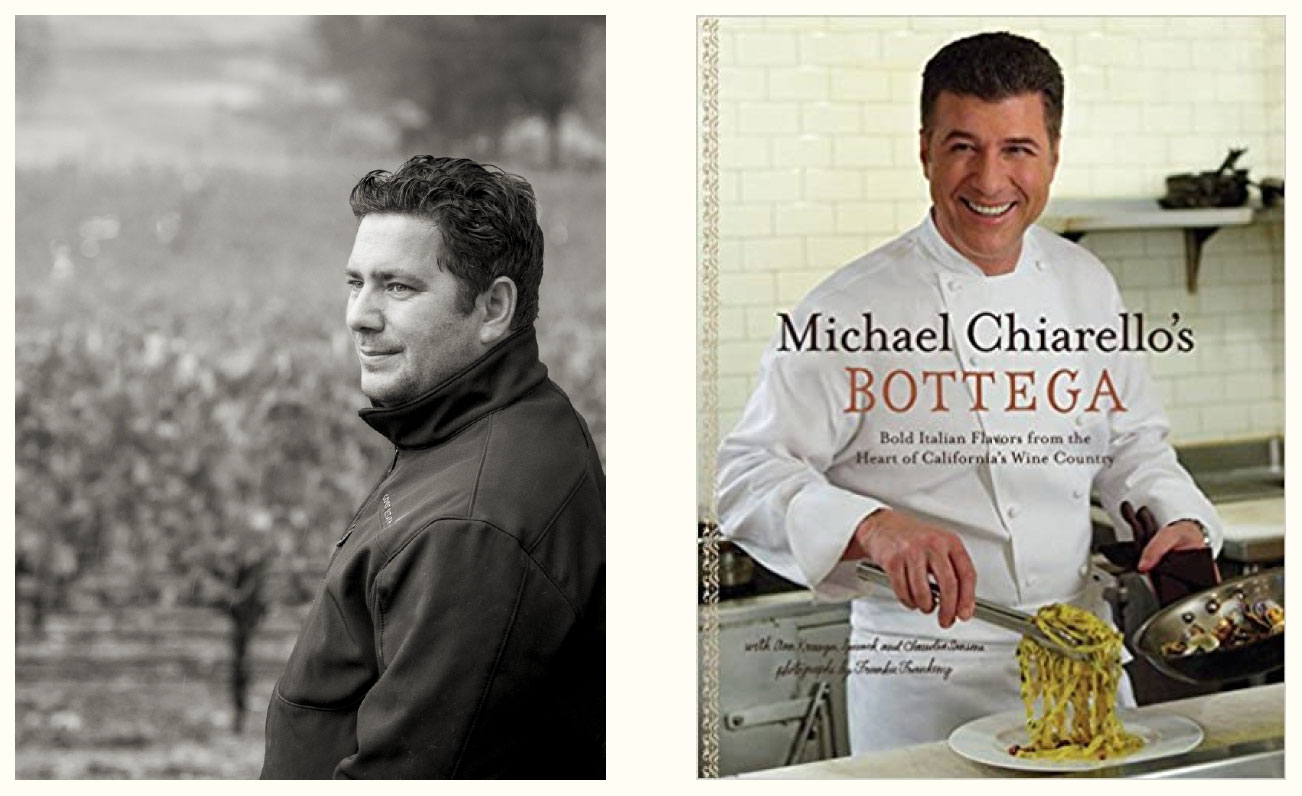 Winemaker Julien Fayard (left); Chef Michael Chiarello (right)
Hosted by Vintners Brion and Ronda Wise, along with Winemaker Julien Fayard, this multi-course dinner will be prepared and presented by Chef Michael Chiarello, Executive Chef and Owner of Coqueta as well as Bottega Napa Valley. Chef Chiarello is one of America's noteworthy restaurateurs, with appearances on The Next Iron Chef and Top Chef Masters, among other televised culinary shows. Chef Chiarello's menu will be inspired by one of Napa Valley's renowned Italian restaurants, Bottega Napa Valley, with meticulously sourced seasonal ingredients that pair with the elegant BRION wines crafted by Julien Fayard from the Sleeping Lady Vineyard.
"I've always believed that wine is best enjoyed in good company and with good food. That is why we created this Summer Dinner Series. My wife Ronda and I are excited to have the opportunity to sit with guests and enjoy a bottle together with great cuisine. These dinners are designed to enhance attendees love for terroir-driven wines. It is important to us that we create a true sense of spirit and place at BRION and we are starting with this dinner series and these incredible chefs." —Brion Wise
To make reservations, contact us: 707.339.7686 or inquire@brionwines.com
Comments
Commenting has been turned off.