TOP
August 15, 2023 | PRESS | John Doe
Robb Report: 9 Outstanding Sonoma Cabernet Sauvignons to Buy Right Now

Robb Report: 9 Outstanding Sonoma Cabernet Sauvignons to Buy Right Now
Mike DeSimone and Jeff Jenssen, August 4, 2023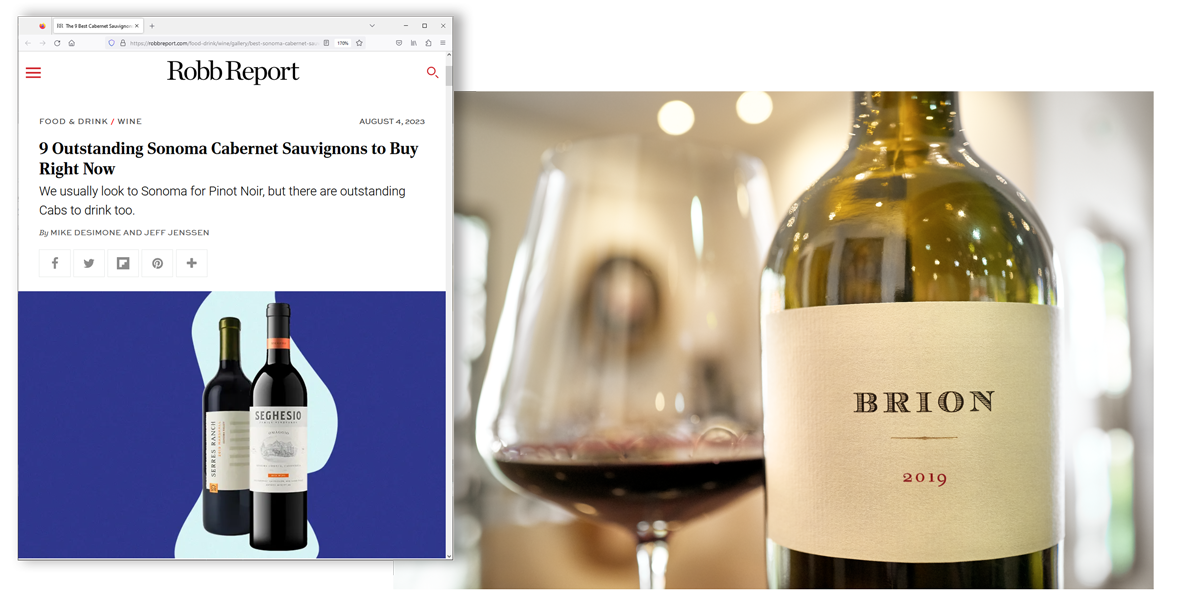 "Brion Wise is the name behind BRION and together with winemakers Julien Fayard, Mark Herold, and Massimo Monticelli this amazing team makes stunning wines in both Napa Valley and the Moon Mountain District of Sonoma Valley.
This 2019 Sonoma Cab is garnet ruby colored....The tannins are velvety soft and and flavors of black currant, black plum, and red raspberry intermingle seamlessly. There's a pleasant splash of bright acidity in the back of the palate before the long, long finish."
Link to pdf of complete article
Comments
Commenting has been turned off.